HAND-CRAFTED BELT BUCKLES

New Belt and Cuff Collection Coming Soon...
ABOUT LEARWAY ORIGINALS
Learway Originals
started in 2006 when Owner and Designer Linda Lear was doing some window-shopping in New York.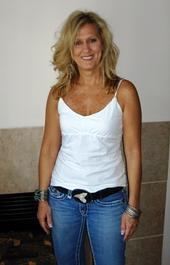 "

A thought came to me

" says Lear, "

to design a line of hand-crafted, unique belt buckles that
could be worn for any occasion. I wanted to create buckles that were uniquely designed taking
inspiration from my personal interests, places I visited, friends and family.

"

 

What started off

as a hobby quickly became a booming business for the Ocala, Florida native after a trendy boutique in the Sunshine State spotted Lear wearing a custom buckle and asked to carry her line in the store.

Hand-fashioned from a combination of natural materials including leather, designer vintage jewelry crafted with austrian crystals and glass beads, swarovski crystals, etc. Learway Originals offers both elegant and whimsical styles for men, women and children. 

Many of today's hottest Country Artists proudly wear Learway Originals including Jason Aldean, Luke Bryan, Jake Owen, Trent Tomlinson, Mark Wills, Steve Holy, Little Big Town, Megan Mullins, Bobby Pinson, Dierks Bentley, Gretchen Wilson, Lee Brice, Ira Dean, Gary Allan, Bret Michaels of Poison, Keith Urban and wife Nicole Kidman, Heidi Newfield, Emerson Drive, George Jones and wife Nancy, among others.

Learway Originals have been featured nationwide from print to television including the Grand Ole Opry, CMA (Country Music Association) Awards, ACM (Academy of Country Music) Awards, GAC, CMT, Nashville Star, Country Weekly, Rolling Stone and more.